Whats for dinner tonight......
Easy Tater Tot Casserole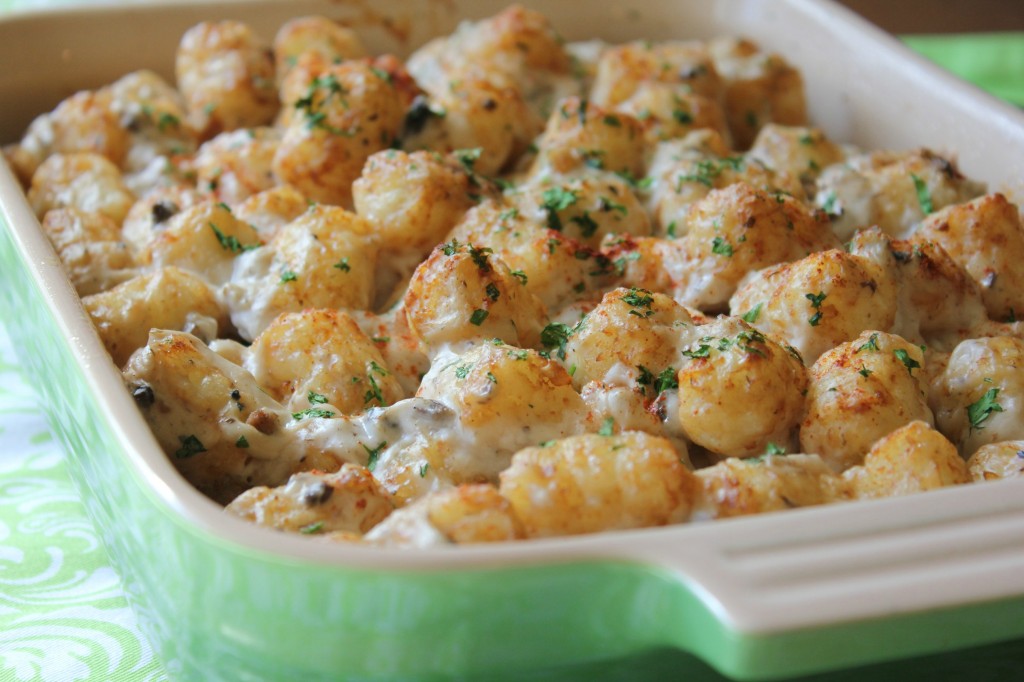 Ingredients
1 lb ground turkey
1 cup diced onion
1 pkg (32 oz) tater tots
1 can (10 oz) cream of mushroom soup
1 can (10 oz) cream of chicken soup
2 cups grated cheddar cheese
½ tsp garlic salt
fresh ground black pepper, to taste
Instructions
Preheat oven to 350°F. While oven is preheating, brown ground turkey and onion; drain.
Grease a 9×13 inch-baking dish. Transfer turkey and onion mixture to baking dish.
In a large bowl, combine cream soups (undiluted), cheese, garlic salt and black pepper. Once thoroughly combined, toss in tater tots and coat evenly.
Transfer coated tater tots to the baking dish and place on top of turkey and onion mixture.
Bake for about 45 minutes or until the top begins to brown slightly.
Serve and enjoy !
ellen