I was given the chance to review
Kids Email
. I had no idea there was an email made just for kids, an email that is safe for our children to use. We all know how dangerous the internet can be for our children. There are predators and other dangerous people ready to show your kids things they were never meant to see. Our kids are innocent and they don't need to see any of these things that can harm them for life.
KidsEmail.org's mission is to protect children from predators, pornography, and email from strangers. With so much technology at the fingertips of our kids, it can difficult to know who is communicating with your child. Our goal is to give parents the tools to protect their children in a manner that is simple and effective.
With
Kids Email
you can control every aspect of your child's email. these are the tasks you can do on the site. You can add each of your children, give them their own password to get into their own email. They can send email to mom, dad, sister and brother or whoever you want them to send email to.
Common Tasks
Safety Settings
Manage Contacts
Modify Look & Feel
Additional Tasks
Ground Child
Time Restrictions
Blocked Senders
Child's Account
Activity Logs
With all of the crazy people preying on children, Kids Email is a start to protect your children when they are online. You can use this email to teach your children about how to use email and not worry about who they will be talking to online. You can try out this service for free and see what you think about it. I like that you can change the background images for each kids. My daughter loves pink and my son loves dogs, they have their own background. Each of my children will be sending emails to their mom, their dad and their sister who lives in Kentucky.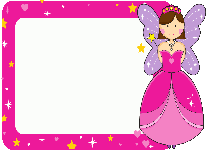 this is the background we chose for my daughter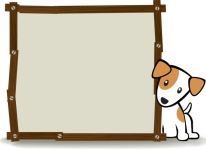 my son's background
once my children get used to email, I will hook them up with their teacher, so she can send them homework to their own email. This will be both fun and educational for both of them. If you are a parent who wants to protect your children from those who prey on the innocent,
Kids Email
is for you. The internet is becoming a must for education and your children will have to use it in the future. You might as well get them used to the internet in a safe way.
Kid's Email Decided to do a giveaway to two parents for a free year of Kid's Email each...
a Rafflecopter giveaway